They are designed so that those who listen are an active part of it, involving the participating public and making it the protagonist during various moments of it, always leaving teachings and practical tools to be applied immediately, more than 500 conferences offered in 23 countries from America, the Caribbean and Europe, in events of up to 3,500 participants, and the experience of dynamic and enjoyable conferences, your best option for business seminars, international congresses, corporate conventions, mass events or specialized conferences for select audiences or small audiences, special clients or key teams within the organization, and the possibility of choosing it in Spanish, English or Portuguese, with the level of depth that you need and your event or your business group deserves.
The duration is adjusted according to your need, and covers topics related to Management, Strategic Communication in all its dimensions and soft skills.

The titles are worked directly with clients and are tailored according to their required need and the type of profiles to whom the conferences are addressed, contact us and be part of this high-level experience.
Thematic depth, reflection and immediate applicability, entertainingly addressed.
Marcello Chamusca

President ALARP Brasil, CEO da VNI Comunicacao.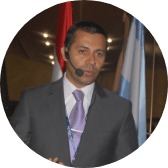 "The best communication is not the one that makes itself noticeable with too much noise, but the one that even with its silences makes them not forget it"
"The best communication is not the one that makes itself noticeable with too much noise, but the one that even with its silences makes them not forget it"
Luis Fernando Martin Pinzón