Political, Governmental Communication
and Strategic Communication
for Public Officials
Political, Governmental Communication
and Strategic Communication
for Public Officials
The new dynamics and the speed of changes in the perception of politics, governments, public administration and, therefore, of the officials and professionals who aspire to or hold public office, demand new ways of communicating and positioning an image of new and positive leadership, that is why you require professional support and our team is ready to support you.
Do you want to continue to rise in your political career? Do you think of continuing to advance in your professional project at the service of citizens? Are you aware that many of your achievements are not communicated effectively, and that you position a favorable image in the audience of interest? Have you had problems of interpretation on the part of public opinion for not adapting the message to citizens and voters? Have you had situations of crisis and reputational risk and do not know how to face it to keep your good name intact, the name from your administration or your political party?
If you answered positively to a couple of these questions, you can count on the support of an international consultant who has advised political leaders in 15 countries, who builds a model based on unique characteristics and personal objectives, with total confidentiality management, comprehensive support and training your trusted front-line team, contact us and become part of our elite clients.

Our accompaniment
Government Communication (story constructs, formulation of central communication axes and alignment with the entities involved).
Strategic communication for electoral campaigns (investigation of opinion environments and candidate analysis).
Communication, image and personal brand of public officials (prospectively and based on individual objectives).
Media training, preparation for debates and speech clinic.
Permanent campaign communication.
Reputational positioning and persuasive communication.
Communication strategy for reputational reconstruction of unfavorable public image.
We are ready to support you in your goals, and achieve results beyond the simple reminder, we work so that you achieve true connection.
The importance of having an expert consultant, advisor to political leaders and governments on 3 continents.
Julieta Tejada

Director of Communications of the Attorney General's Office, former director of communications of the Vice Presidency of the Dominican Republic.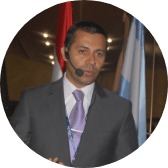 "A politician who knows how to communicate his ideas generates impact; the one who is full of opinions and does not plan his messages, uncertainty "
"A politician who knows how to communicate his ideas generates impact; the one who is full of opinions and does not plan his messages, uncertainty "
Luis Fernando Martin Pinzón